Balkan Pro Travel is Destination Management Company (DMC) established in 2013, with the aim to reveal the authentic sides of Bulgaria and the Balkans, their rich cultural heritage, historical past and breath-taking natural wonders.
Our team creates unique itineraries with focus on local culture, gastronomy, customs, beliefs, history etc. and turns them into an exciting experience.
We strive to deliver engaging, safe, and responsible travel, disclosing Balkan's true colors with personal touch, passionate devotion, and commitment to our Travelers.
In line with our pledge for responsible travel, we endeavor to help local communities, drive the attention to less popular regions with fantastic tourism resources, and support the reduction of the carbon footprint.
The proposals on our webpage are suitable for individual clients and / or groups. If you do not find your perfect trip, do not hesitate to contact our team. We shall be more than happy to design the trip to fit your needs.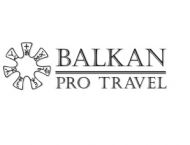 View Larger Map